https://friedmanamplification.com
It's my honour to announce that from now on i will be a member of the Friedman Amplification family!
This January i had the privilege to go to the Friedman factory in California, meet the whole team and David Friedman was kind enough to take me on a factory tour to see the production line where they literally build everything from scratch!
Amazing products made by a great group of people.
Stay tuned for more news!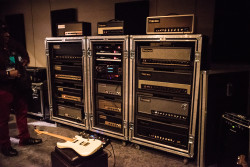 Go Back..